There are many simple ways to cut expenditure and ease the bite of inflation.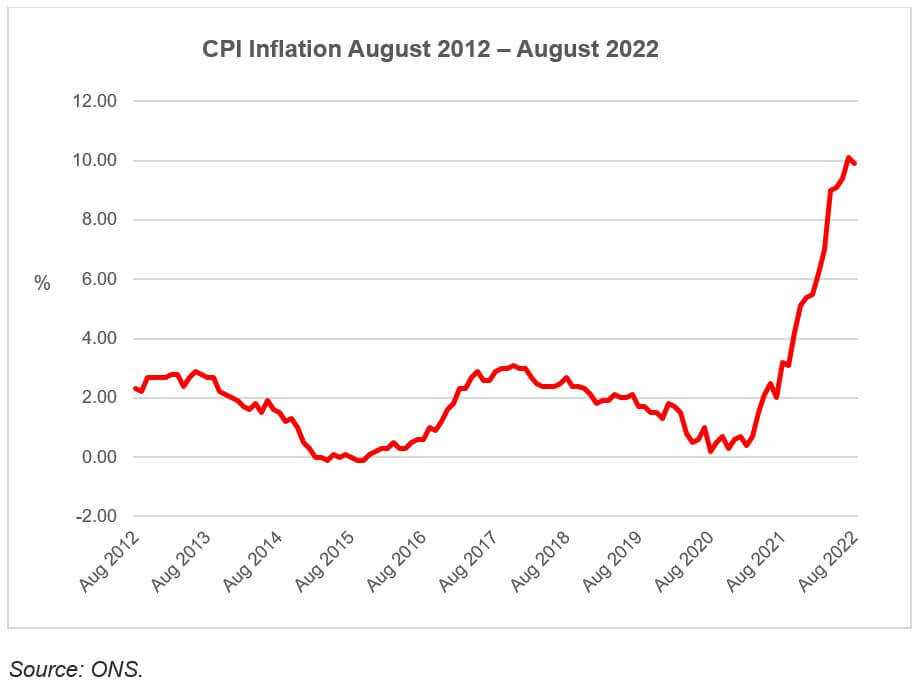 The peak reading for inflation is likely to have been changed by the government's September decision to introduce a 'price cap' of £2,500 on utility bills. Of course, the cap is no such thing – you could pay more than £2,500 – but what it represents is a ceiling on standing charges and unit prices. Although press coverage has said the new cap will reduce inflation by up to 5%, the decision on whether it does rests with an interpretation of its operation by the Office for National Statistics (ONS), the guardian of inflation measurement.
For example, the ONS decided that the £400 flat rate rebate from October 2022 to March 2023 is an increase to household income rather than a reduction of household expenditure and so does not affect inflation.
Whatever the ONS decides, it is likely that your income will not keep pace with inflation in the near term. If you are searching for ways to cut expenditure, there are plenty of often overlooked opportunities. Here are three quick examples:
Check how you pay your regular bills. Household and general insurance premiums are often usefully cheaper if paid on an annual basis, rather than monthly. Amazon Prime is another good example of favouring the one-off basis – the new cost is £95 a year or £8.99 a month (£107.88 for 12 months if paid monthly).
On the other hand, electricity and gas suppliers prefer payment by monthly direct debit to quarterly billing and the utility price cap reflects this.
Think carefully before automatically renewing contracts for services such as broadband. While the Financial Conduct Authority has now prevented insurance companies from charging more to renewing policyholders than new clients, so-called 'loyalty penalties' abound elsewhere. You could find that merely threatening to switch provider will see a 'customer retention unit' offer you a lower renewal cost.
Pay attention to your credit cards. Borrowing by card is expensive – often 20% plus –although these days it is usually less costly than a bank overdraft, where rates charged above any interest-free element are typically a shade under 40%. At the opposite end of the spectrum, some credit cards (and debit cards) provide cashback (or vouchers/points) on all purchases, albeit normally at below 1%.
One strategy we do not recommend is cutting back on savings and investment. Do that and you might be looking at greater cuts to your spending in retirement.
The value of your investment and any income from it can go down as well as up and you may not get back the full amount you invested.
Past performance is not a reliable indicator of future performance.
Content correct at the time of writing and is intended for general information only and should not be construed as advice.